Music
Lucky Dime Entertainment provides the Georgia Lake Country a professional, licensed & insured mobile DJ service for weddings, corporate parties, birthday and other party needs. With a diverse music catalog of 150K+ songs and high definition sound equipment, you can expect your event to be a unique reflection of your taste and style while the sound is crystal clear.

Lighting
We offer an array of lighting to help accent your events needs. Lights visually stimulate your guests the moment they arrive. Incorporating lighting to match your theme or to enhance a bland room achieves a greater level of success for any party.

MC
Event planning is the first step in making great moments happen. However proper execution is what makes or breaks a plan. A host that is professional, talented, clear and eloquent is as vital to an events success as the music. With Lucky Dime you can be assured your event host plan and execution is in good hands.
SILVER PACKAGE
$750


• Free set up and break down.


• 4 hours, DJ/MC. Time starts once first set song is played.


• Complimentary music can be played prior to event.


• Professional top grade sound equipment.


• More than 150,000 songs to choose from, and liscensed to play them.


• Access to approx. 20 million songs via wifi through DJ Pool service.


GOLD PACKAGE
$950
• Silver package plus


• High quality event lighting for receptions. Inquire for more details.
ADDITIONAL
ADD ONS
• If your event requires two set ups (ie: Ceremony upstairs & Reception downstairs) there is an additional $125 flat fee.


• Anytime after 4 hours is billed at a flat rate of $150 per hour.


• Power Generator +$125.


• DJ attire specific, paid for by Client.


• Mileage charges may apply for events outisde of lake country.


• Any event held on a national holiday incurs a $250 charge.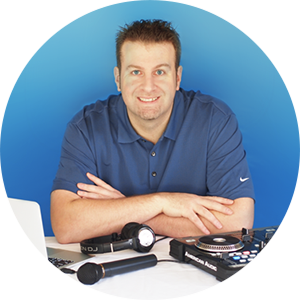 Lucky Dime Entertainment (LDE) provides the Georgia Lake Country with an affordable mobile DJ Service that can be counted on to deliver the highest degree of professionalism and entertainment. Licensed and insured with a goal to customize your event to be a unique reflection of your personal taste and style.
Lucky Dime Entertainment DJ Services was founded by Lorenze Tremonti who has successfully DJ'd countless weddings, corporate events, and city fairs/festivals over the years. Lorenze has 20 years of experience in the music entertainment industry as a business owner, consultant and artist/musician. He owned and operated a globally distributed record label where he quarterbacked multiple retail releases and a million dollar advertising campaign that included deals with major corporations like Clear Channel Broadcasting (radio), QSP/Readers Digest, Pri-Media Publications (Seventeen, YM Magazines), Cox Broadcasting (radio), Tower Records, NBA Entertainment, Hard Rock Live, House of Blues, Billboard Magazine, MTV, VH1, Sea World/Universal Studios, Rolling Stone Magazine, itunes and many others.
As a musician/artist Lorenze was fortunate to organize shows, perform with, record with, write with and work DIRECTLY with a wide array of artists including Mariah Carey (Sony), RUN DMC (Def Jam), Billy Currington (Universal Nashville), Jessica Simpson (Columbia), LFO (J Records), Joey Mcintryre of New Kids on the Block (Atlantic), Wu Tang Clan (Loud/Sony) and many more.
Lorenze and his wife relocated to Madison GA more than 10 years ago and began their loving family. Both his children attend school/church in town and the family engages in as many social events within the community as time permits.
Lorenze & LuckyDimeEnt has a diverse music catalog of more than +150,000 songs ready to play. And because LDE is a member of multiple DJ record pool services, we have access to over 20 million songs with legal license to play them for your audience. We offer state of the art sound and lighting equipment that's available today, with professional and courteous service that aims to make your event a complete success.
LDE provides Mobile DJ services at competitive rates for all parties including wedding receptions, corporate parties, birthdays, holiday celebrations in the Morgan, Putnam, Greene Counties, and surrounding Lake Country Georgia areas. If you're in need of premier DJ/emcee services that you can count on, don't hesitate to contact LDE regarding available dates and event details.
Hey Lorenze, its the new and improved Mrs. Jones. I just wanted to send you the biggest thank you for the most perfect day. To Steven and I music is so important, and your skills are so fantastic, our day was so great and it was all thanks to music and everything that put it all together. We cant thank you enough, we had the best time and then a great week in Puerto Rico, and now were back to the married life. I just cant thank you enough for all that you did for us. We appreciate it. Thank you!"





Kayla Jones

Bride - October 22, 2016
Madison, GA
I've had the pleasure of working with Lorenze Tremonti from Lucky Dime Ent on several occasions and in different capacities. Each time it is always a professional experience clearly backed by his many years in the entertainment industry. Lorenze has a fantastic and meticulous eye for detail and is always easy to work with. He always lets me know exactly want he wants and needs and is upfront about all details. Regardless of the occasion, Lorenze & Lucky Dime Ent. can suit your needs. It's refreshing to have such a professional and seasoned vendor that can fit the clients' needs and personalities. It's worth mentioning that I even referred Lorenze to my brother when he and his now-wife were planning for their wedding. Lorenze did a fantastic job there and every time since that I've worked with him. An affordable DJ that's also high quality! I can't say enough great things about Lorenze and Lucky Dime Ent.!!"

Tiffany Harvey

Event Coordinator - Crooked Pines Farm
Eatonton, GA
I've been hosting weddings for over 17 years, and Lorenze is by far the best DJ I've ever seen. When even the staff in chefs hats are dancing to the music, it's proof everyone is having a great time. I will recommend Lorenze and Lucky Dime Entertainment in the future."

Kathi Russell

Owner - Madison Tea Room & Garden
Madison, GA